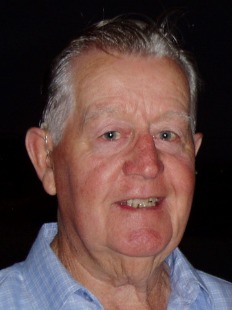 of Kiama formerly of Jamberoo
Passed away peacefully surrounded by loving family. Beloved husband of Gloria (dec). Dearly loved father and father-in-law of William and Nicola, Linda and Tim, and Chris. Much loved Grandad of Finley, Teagan, and Caitlin. Loved brother of Trevor, Margaret (dec), Leslie (dec), Norman, and Russell. Willie will be sadly missed by his loving family and many dear friends.
Aged 91 Years
Always Loved and Sadly Missed
 Relatives and friends are invited to attend Willie's funeral service to be held at Stan Crapp Funeral Home, 125 Manning Street Kiama on Friday, 17th March 2023 at 2pm.
In lieu of flowers donations to
Dementia Australia
would be greatly appreciated
Service now available to stream
Date & Time
2:00 pm, Fri 17 March 2023
Venue
Stan Crapp Funerals, 125 Manning St, Kiama, New South Wales 2533, AU
Funeral Director
Stan Crapp Funerals
Goodbye to our gentle brother-in-law Will:

Although we live in South Australia we had many holidays in NSW when we and our children spent time with Will, Gloria and William, Linda and Chris. The memories we have of those laughs and good times we had together will be with us always. Their home on the beautiful coast of Bombo was always open to us as our home was to them and it was as if no time had passed between visits.

Will was a beautiful man, always so relaxed and friendly. When he met my Mother and Father, Ron & Fay Hammill, he welcomed them as part of the family and he and Dad shared a love of gardening, but only vegetables, never flowers which were a waste of water. He shared his famous bean seeds with Dad and Dad grew them faithfully every year.

We will miss Will as we miss Gloria, but they will both be in our heart and thoughts forever.

Sandy and Dave Murray & Kym, Sharon & Dave, Greg & Rebecca and their families