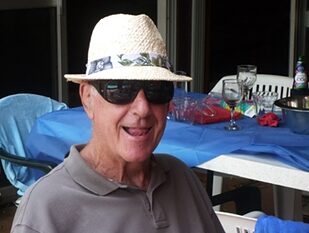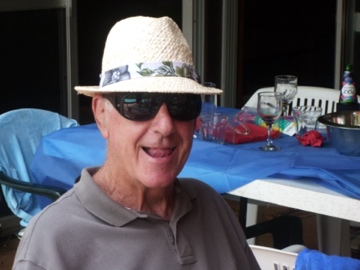 of Kiama
13.11.1941 – 08.01.2022
Passed away peacefully on Saturday, 8th of January 2022. Much loved husband of Judith. Loving father and father-in-law of Bethany, Daniel and Kelly, Adam, Paula, and Jackie. Grandfather of Tori, Ruby, Albie, Cody, Indy, Fletcher, Holly, Jasper, Jessica, Kingston, and Leo. Loved brother and brother-in-law of Paul and Wendy, Denise and Terry (dec). Loved Uncle to Shane and Helen, Alexander and Charlie and nieces Kelly, and Rebecca.
Aged 80 Years
On his Bicycle and off to Golf
Relatives and friends are invited to attend Peter's funeral service to be held at Stan Crapp Funeral Home, Cnr Manning & Farmer Streets Kiama on Monday, 17th of January 2022 at 12pm.
For those who are unable to attend, Peter's family invite you to view his service online via the link below
http://fcp.mediahouseplus.com//kiama-chapel-stan-crapp/peter-james-white/
In lieu of flowers donations to
The Chris O'Brien Lifehouse
would be greatly appreciated.

Electronic Donations can be made by the link below
https://donate.mylifehouse.org.au/ways-to-give/one-off-donation?_ga=2.119760013.428792476.1641876016-1413812543.1641876016
Great memories we have of this big ,warm , gentle man,
Di and Graham Agnew, Annie and Horst Kohl, Bruce and Robbie Whitehead and Shuvie

Judith, and family,
I was very sorry to hear of Peter's passing. I have many fond memories of bike riding with him. My deepest sympathies.
Julia

Thanks Ron for your fitting comments, I'm sure very much appreciated by his family as myself.
Even though I knew he was a very competent rugby player (I only really saw him play at our boarding school Inveralochy where I mentioned he captained the 1st XV where he excelled) he only mentioned once that he played with a couple of ex rugby internationals (were they from England and Wales?) Before that he played in a winning Premiership rugby league team for Marcellin College Randwick in 1956.
He certainly valued your mateship whether it was at play or when he worked for you.
We were always very close and this was brought to the fore when my beautiful wife was taken – he was my rock!
I will always miss our bike rides and golf games together and he will live in my heart forever.
Little bro Paul