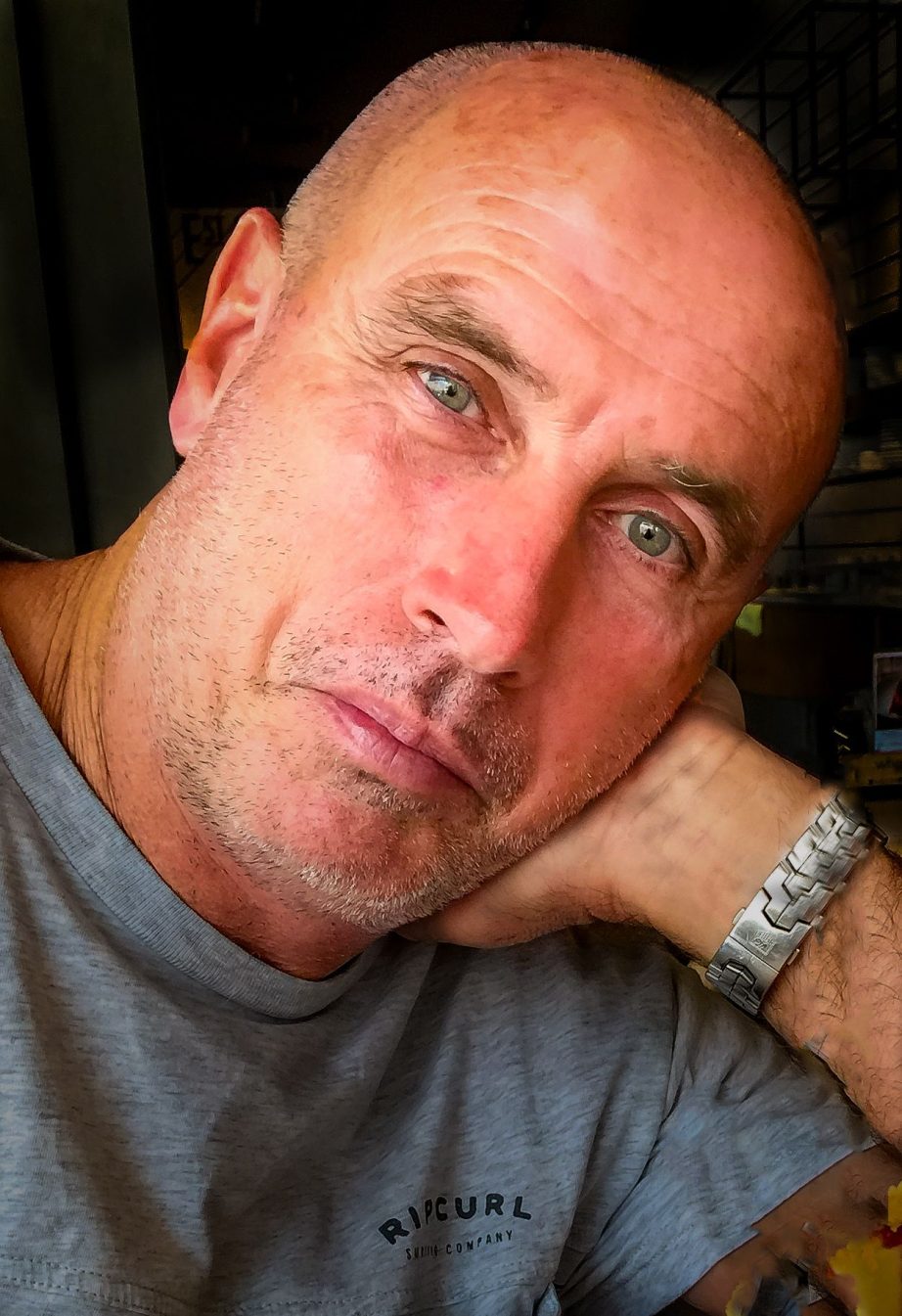 of  Wollongong
Passed away after a courageous battle on Tuesday, 3rd of August 2021. Beloved partner of Sandy.  Loved brother and brother-in-law of Sandra and Steve, Debbie and John, Wayne and Fiona.  Loved Uncle of Connor, Stevie, Darren, Katrina.   Bob will be sadly missed by his loving family and many dear friends.
Aged 61 Years
Forever in our hearts
 Due to current Covid restrictions a private service for Bob will be held on Friday August 13, 2021 at 10am.  Family and friends are invited to watch his service via a link located below
http://fcp.mediahouseplus.com//wollongong-chapel-parsons/robert-mcguffie/
A thoughtful and caring man who always spoke kind words.
Bob – you were a special person, with a special grace, you were someone we loved, who will never be replaced. Rest in peace x

Sam Konstantinou & Jo Mathias

A chance phone call about our electric skateboard and a trip down to Lanta to check it out turned into an enduring friendship. Sam will miss your chats on the phone, and we will miss you Bobby. We hope you are at peace x

Great shipmate and unionist sadly missed RIP mate

Great mate, great bloke, condolences to the family he will be sorely missed by his comrades at sea

Heather and David Ferguson

RIP Uncle Bobby and our heart felt condolences to your family and close friends.

Top shipmate, staunch MUA member, mentor & friend , Bobby your friendship will be missed by many people . Rest in Peace Bob.

A lovely man , very funny and a super unionist, I was back to back on a few jobs with Bob. What a great shame , very very sad news . Farewell comrade ,

I consider myself fortunate to have known you Bob. Rest in peace, my friend. You are missed.

Wherever a beautiful soul has been there is a trail of beautiful memories: This is one thing that you gave us all: There are no goodbyes Uncle Bobby, wherever you are, you will always be in our heart, Fly High ❤️ Your friends Dave & Ann

Bob was the first friend i made when i began my seafarering career , He made me laugh and i am saddened by his passing more than i can express in words . i have so many good memories of my times with bob . rest in peace Bob your mate Bruce

Rest In Peace my mate.Winston

farewell ole mate it was a pleasure to know you thank you for the great an mad times in Thailand RIP Bobby

I first met Bob in 2004 at the Teekay EBA negotiations at MUA Training School at St Georges Basin NSW. I had heard a lot about Bob from his time on the Gas Buggies out of Karratha. Bob was on the NW Sanderling for just under 20 plus years. A long time in anyone's book.
The years past and Bob joined the Transocean DD1 as Bosun in late February 2018. Just prior to that we caught up at the crew induction in Perth. As Bosun on our swing, it didn't take Bobby long before he had the company and the officer sorted out and our MUA crew had our own little place in proceedings.
In Mauritius when we were joining the DD1, a blue developed, as they do with unscrupulous ship owners and the discussion was quickly getting a bit too hot. Bob appeared at just the right moment and calmed the situation. We achieved the outcome that we had been seeking. Bob's experience was the deciding factor. There were plenty more disputes ahead and Bob knew just what to do every time.
Once on board I was working with Bob, one on one, for 12 hours a day, for weeks about for several months. During that time we talked about a lot of things. We didn't really talk much about work. We talked about life
Bob had seen a lot and done a lot during his time. From growing up in Wollongong and sailing out of Kembla and his adventures overseas. Bob had led a life that the average Joe would struggle to imagine.
It was those talks that I will remember most about Bob. His experiences and views on life.
Bobbie McGuffie, you will be well remembered and sadly missed.
With the greatest Respect
Bill Jackson

Bobbie a lovely man who will be deeply missed by all who new him.
Rest in peace brother

I first met Bob when I joined the NW Sanderling ,1996 where he was a dedicated hardworking delegate ,seaman we became good mates there after meeting up many times all over Thailand ,Including 2 years ago where he and Sandy hosted me at his new house in Koh Lanta, great times. Bob had great principle gave good advice and successfully accomplished whatever task he undertook ..I will miss him greatly ,my life was enhanced to have known him . r.i.p. Bob.