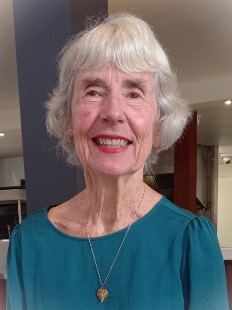 of Bega and formerly Kalaru and Mogareeka
21.03.1942 – 10.10.2023
The sudden and unexpected death has occurred of Leona Cairns, late of Bega (formerly of Kalaru and Mogareeka) on Tuesday, October 10, 2023.
Beloved wife of Brian, loving and caring mother of Bryony Dudek and Melinda Hack, and son-in-law Ray.
Proud grandmother (Granny Rocks!) to Thalia, Erica, Eliana and Bronte.
Eldest daughter of Ralph & Eva Howlett (both deceased) of Box Hill, Victoria, and sister of Trevor Howlett of Boronia, Victoria and Geoffrey Howlett (deceased) of Colac, Victoria.
A much-loved and admired member of the extended Howlett and Cairns families, a true friend to many and a valued member of the Bega district community.
The funeral service and thanksgiving for Leona's life will be held at St John's Anglican Church, Bega, at 2:00p.m., Monday 23rd October, 2023.
Relatives and friends are welcome to attend. For those who wish to share their special memories of Leona, there will be an opportunity to do so during the service.
The service will be followed by a wake at the St John's Church hall.
Leona has left a gaping hole in our hearts; she touched the lives of all who knew and loved her.
"Honour her for all that her hands have done, and let her works bring her praise. Well done good and faithful servant".
In lieu of flowers, the family have asked that a donation in Leona's honour be made to Mission Aviation Fellowship (MAF) Australia, an organisation which delivers practical and spiritual care to isolated people in places of deepest human need. Go to http://www.maf.org.au to find out more.
Date & Time
2:00 pm, Mon 23 October 2023
Venue
St John's Anglican Church, Church St, Bega, New South Wales 2550, AU
Funeral Director
John R Whyman Funeral Services