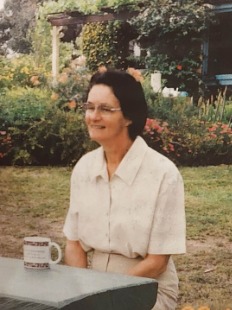 10.10.1945 – 9.10.2023
Beloved wife of Boyd (dec'd). Loving mother of Heidi and Brett (both dec'd). Devoted Grandma to Nathan & Amanda, Daniel & Olivia, Brendon & Rebecca and Jacob and to her great-grandchildren Thomas, Maddison, Billy, Taneisha, Aria, Isla, Imogen, Seth and Amelia.
The funeral for the late Mrs Janet Hanson will be held in the Clavering Park Crematorium Chapel, Wolumla at 3.00p.m., Monday 16th October, 2023.
Relatives and friends are warmly invited to attend.
Date & Time
3:00 pm, Mon 16 October 2023
Venue
Clavering Park Memorial Gardens and Crematorium, 428 Candelo-Wolumla Rd, Wolumla, New South Wales 2550, AU
Funeral Director
John R Whyman Funeral Services