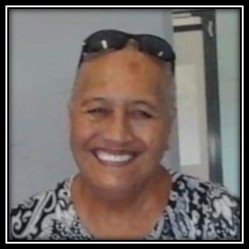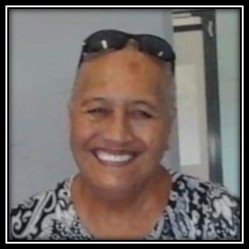 of Shellharbour City
Passed away suddenly on Tuesday, 27th of July 2021. Beloved wife of the late Jim. Dearly loved mother and mother in law of Justin (dec) and Maria, Shane and Kelly. Cherished nan of her grandchildren and great grandchildren. Loved sister in law and Aunty to her extended family. Polly will be sadly missed by her loving family and many dear friends.
Aged 73 Years
Rest in Peace
Always loved sadly Missed
Forever in our Hearts
 A private service will be held.
For those who wish to watch Polly's service can do so on the 6th of August at 10am via the link
http://fcp.mediahouseplus.com//warilla-chapel-parsons/polly-hand/
Rest in peace polly. You will be missed greatly. The family has gained a beautiful angel.

Will miss you dear polly had so many wonderful times when we visited you great laughs with you and Jim will always be in our hearts Lindsay and Jack Hands

I'm going to miss you Polly.You we're a beautiful person I met you through the grace Churc 'we went to many things together in and we had alot of special moments together which i will always remember I would pick her up for church.sometimes for church on sunday..you where involved in a lot of activities with our little duckies group. We went on the cruise together in our group & we really enjoying. it played bingo about few times with her on the cruise ship I really came to feel so close to Polly I am going to miss her so much it was such a shock to hear of her death .I have a lot of memories to keep of her my beautiful friend. I pray that she is at peace & at rest with the Lord forever

Peter and I were saddened to hear of Polly's passing. We have fond memories of our times with Polly when we went to the Baptist church.
A beautiful lady with a big heart and lovely smile.
Our condolences and prayers to all of the family and friends during this sad time.
May you all be comforted with the many memories you have and the knowledge that Polly is with her Lord.

To honour Polly you would say she was a lady of truth. Some would struggle with her directness but her many friends loved that she spoke her heart. It was a great privilege to have known her and to know that she has gone ahead to her eternal home. I KNOW we will meet again. See you later my beautiful friend. With much Trish ❤

To honour Polly you would say she was a lady of truth. Some would struggle with her directness but her many friends loved that she spoke her heart. It was a great privilege to have known her and to know that she has gone ahead to her eternal home. I KNOW we will meet again. See you later my beautiful friend. With much Trish ❤

I remember playing Tennis with Polly and herr friend Jeannie. Great memory of Polly. Loverly Lady. RIP.

I remember playing Tennis with Polly and her friend Jeannie. Great memory of Polly. Lovely Lady. RIuP.

I remember playing Tennis with Polly and her friend Jeannie. Great memory of Polly. Lovely Lady. RIP.

We were saddened and shocked to hear about the loss of Polly, who was one of the most genuine and kind-hearted person's you could meet. There are no words that can express our sympathy enough for her loss, she will be dearly missed. Please know that we are thinking of you all at this sad time. Our sincere condolences. McKenzie family xo

God Bless you Polly. RIP with the Angels above.
Beautiful service for a wonderful woman.
Sending love and strength to Shane and all the family ❤️

Sending our deepest most heartfelt condolences to Shane & the rest of the family & to let you know we are thinking about you all.Polly will be deeply missed & remembered as a great loving friend to our family.we will miss her very much may she
Rest In Peace

Sending all our love from the
Ball Family
❤️