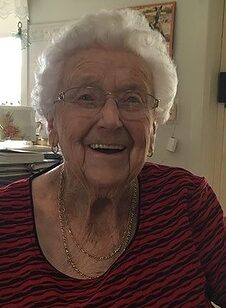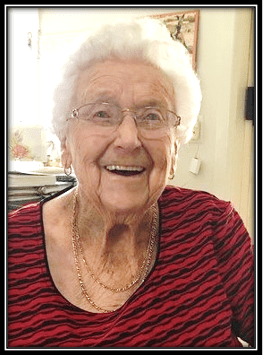 of Albion Park Rail, formerly of Kiama and Orange
Passed away peacefully on Thursday, 16th of June 2022.
Beloved wife of the late Charles.
Dearly loved mother and mother-in-law of Helen and Rob (dec), John and Jan, Jim and Margaret.
Cherished Nanna of her grandchildren, great-grandchildren and her great-great-grandchildren.
Iris will be sadly missed by her loving family and friends.
Aged 104 Years
Forever in our hearts
Iris' will have a private service on Friday, 24th of June 2022 at 2pm.
For those who would like to view Iris' funeral service, the family invites you to view via the link below
https://streaming.naoca.com.au/e/f2b19f43-d52a-42d4-9d9a-986ee3ae5a09
A memorial service will then be held at Kiama Anglican Church
Kiama Anglican Church, 1 Terralong Street, Kiama
on Friday, 24th of June 2022 at 3pm
For those unable to attend, the family invites you to view Iris' memorial service via the link below
https://jummedia.com.au/live/iris-stella-garrard/
Iris was a wonderful neighbour while I live in Warrigal Albion Park Rail. A true lady who will be sadly missed.
My sincere sympathies to all the family
Love
Margaret

Thank you Margaret – lovely hear from you and we hope your move has been a good one. Cheers Jim and Margaret G