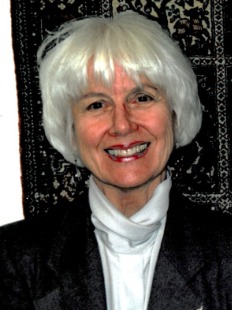 Passed away peacefully on Tuesday, 17th October 2023. Beloved wife of the late William Conway and the late James Cullen. Dearly loved mother of Patrick, Michael (dec), Topaz, and Bill. Cherished Grandmother of Michael, Aliyih, Torah, Kelsey, Page, Erin, Lucas, Karina, Jordan, and her 13 great grandchildren and 2 great great grandchildren. Florence will be sadly missed by her loving family and many dear friends.
Aged 95 Years
Rest in Peace
Forever in our Hearts

Relatives and friends are invited to attend Florence's funeral service to be held at Stan Crapp Funeral Home, 125 Manning Street Kiama on Wednesday, 25th October 2023 at 10am. Following the service her funeral will proceed to Gerringong Cemetery, Belinda Street Gerringong.
Service now available to stream
Date & Time
10:00 am, Wed 25 October 2023
Venue
Stan Crapp Funeral Home, 125 Manning St, Kiama, New South Wales 2533, AU
Funeral Director
Stan Crapp Funerals
The Conways were the closest family friends to the Rovin's. When we were kids
If we had lost our mom. Florence would have been our mom. And her love would heal and unite all

To this day, I think of her like a mother and the Conway children as my siblings.

May all love surround her and guide her way home

Jacqueline Left Hand Bull-Delahunt

Meeting Florence Conway soon after moving to Orcas Island in the mid-80's was life-changing for me. Her invitation to study with a small group of women was most welcome, even though it took hours away from time with my family, because I longed for someone to talk with about the Baha'i Faith, beyond happy platitudes. It was profoundly enriching; she was patiently loving, and soon she encouraged me to accompany her and another Islander on a pilgrimage to the Baha'i Shrines in Israel. I was able to do so and learned much about how one can serve the Faith. Her stories of pioneering are part of my love for her and for the Faith because of the wonder and delight that was the basis of the stories. I sometimes think of how she donated a moderately worn pair of shoes to our community rummage sale, took them out, put them back, and was a bit undecided. She said that she had "walked across Africa" in those shoes and she remembered when she held them. She ended up selling them; it was a fundraiser for the Baha'i Fund. She and her husband left Orcas to serve in Australia, but I've taken opportunities to have a few minutes visit with her in various places since. However, Florence is always in my heart, or is it in my spiritual DNA? I am so very happy and grateful for her friendship! — Jacqueline Left Hand Bull – Delahunt

I met Florence at a Baha'i International Teaching Conference in Nairobi, Kenya in December 1961. She and her family then lived in Kampala, Uganda. The line of communication was through the heart. I had arrived a year earlier and spoke little English. Florence's hearty laughter drew me to her, the radiance of her demeanor sustained the relationship over decades. The hand of providence placed her at the Baha'i World Centre where I was serving since December 1971. Our offices were on the same floor of the Seat of the Universal House of Justice. As colleagues, we had regular interaction. As long time friends, we participated in projects dear to our hearts. We had so much in common, particularly in the area of the principle of the equality of women and men. She was a trusted friend, a mature adviser, an excellent worker. After she left the Baha'i World Centre, we kept in touch until her health was impaired by the onset of cancer, but the spiritual bond remained unaffected. May her spirit continue her eternal journey through the unseen worlds of God! May she reap bountiful rewards for being a true lover of Baha'u'llah, an active promoter of His principles! My condolences to Bill, Topaz and the family she has left behind.

Dr. William (Billy) Roberts

Florence Conway was a force of nature radiating love and spirit in each word and action she took. I met her as an undergraduate student at the University of Massachusetts where she and her family were pursuing graduate studies in the late 60's. Florence and Bill were Head Residents in Patterson Hall a dormitory in the Southwest Residential College and were a study in contrast in an environment which was generally disinterested in students especially those of diverse backgrounds. Florence in particular was attentive and nurturing and open for exploration at all times of the day and even late into the evenings. Their small apartment was decorated with African objects of Art although she never talked about her experience in the continent unless asked. Her warmth and tender nature drew us to her and I loved her so! Later, as our paths of service crisscrossed in the years to come we had many laughs about those impressionistic days when she with devotion, sensitivity, wisdom, humility and determination shared her love of Baha'u'llah and love of humanity. My oh My How Florence was a light in the darkness! Her love for her family in the face of many challenges was remarkable and an example of selflessness and enduring faith. I celebrate you and pray your soul will be manifest as a raiment of light streaming across the Realms Above! I bow my head to the legacy of service you've modeled for so many over so long. I thank you Florence, as one who was touched by your tenderness.
My condolences are offered to the precious members of her family who must feel the blessings of a life lived with high-minded purpose. Dear Florence was and is an inspiration to all!

I met Florence in Central Oregon and she greatly influenced the women in Central Oregon by bringing our attention to the equality of women and men by starting a Women's Group. Some of us, although not in Central Oregon, are still participants in a Women's Group. When she moved to Australia she gifted us (Jerry and I) a picture (closeup) of the windows of the Shrine of the Bab that hung in her office when she served in the office of Peter Khan. Our condolences go out to the family we know, Bill, Michael, Aliyih, Erin and Lucas and all the hearts she touched in this life of service to her Beloved.

Florence was one of the people who stand out in my memory of my days living in Guam. My husband and I were teaching school there for 2 years in the early 1970s. Florence and Bill and son Bill were very gracious and welcoming to all newcomers in the Baha'i community. We had many warm, friendly, thoroughly enjoyable conversations with them. I remember Florence's smile. I wanted to be like her when I "grew up."
Janice (& Charlie) Auth

Dear Dear Florence,
She was my best friend for some years while living in Mariposa, CA. Her eyes and her smile were like a warm light welcoming you into her space. I have many memories that I will cherish for whatever time I have left on this earth…I am 93.
Topaz and Bill, Love and hugs. It is the vacant space that is left that is hard to embrace.
Lee Thomas
Cottonwood, AZ