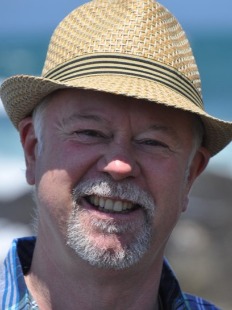 Passed away peacefully on Tuesday, 28th of February, 2023.  Beloved husband of Deirdre.  Dearly loved father and father-in-law of Justin and Clytie, Kirsten and John, Elizabeth and Rob, Austin, Laurence.  Cherished Granddad of Lucia, Lachlan, Oliver, Charlotte and Emma.  Loved brother of Brenda, Stephen and Andrew.  David will be sadly missed by his loving family and many dear friends here and overseas.
Aged 66 Years
A life well lived
 Relatives and friends are invited to attend David's funeral service to be held at H.Parsons Funeral Home, 34 Belmore Street, Wollongong on Friday March 17th, 2023 at 10am.
Service now available to stream
Date & Time
10:00 am, Fri 17 March 2023
Venue
H Parsons Funeral Home, 34 Belmore St, Wollongong, New South Wales 2500, AU
Funeral Director
H.Parsons Funerals
Dear David you have been a quietly magnificent presence in all our lives. Much love and comforting hugs to Deirdre and family, Justin and Clytie, Kirsten and John and all who were privileged to have met David.
Terribly missed and never forgotten. I hope his adventures are continuing.

Dear David, we shared many fun and productive years diving and researching corals. You taught me lots about science, the importance of maintaining fitness and a family life with academia, and encouraged me to pursue a PhD. Rest in peace my friend.

So sorry and my sincere condolences Deirdre to hear about David. Enjoyed working with him. A true gentleman. Sending big hugs to you.

Dear David,
Thank you for being a mentor to me and so many others at UOW and beyond. I'll miss our work-related chats in the biology corridor/mailroom and hearing about your adventures at informal gatherings. Your insights were always welcome! What an amazing legacy you have left behind.
Many hugs to your family.

Dear David,

You have been an amazing scientific mentor and collegue and always so generous with your time over the years. You were my main inspiration for becoming a population geneticist. My condolences you to David's family and friends.

David was the kind of scientist I want to be. Thanks for your support and mentorship these past years. Your student, Jeremy

My condolences to David's family. David was a kind and patient teacher all those years ago at UOW, pushing you in your research to be as robust as possible. His legacy is amazing and you come across people all over the world who mention him, his work and interactions, when they ask where did you study.

Condolences and loving thoughts to David's family and friends. He was a wonderful and generous friend and mentor. He will be greatly missed.