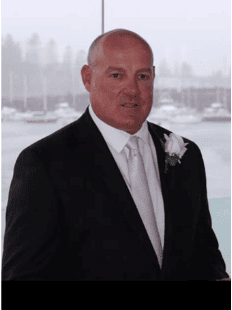 Christopher (Rambo) Norris
Passed away suddenly on Saturday, 30th September 2023. Beloved husband of Loan. Dearly loved father of Alexander. Rambo will be sadly missed by his loving family and many dear friends.
Aged 55 Years
Rest in Peace
Forever in our Hearts 
Relatives and friends are invited to attend Rambo's funeral service, to be held at H Parsons Funeral Home, 34 Belmore Street, Wollongong on Tuesday, 17th October 2023 at 12pm.
Service now available to stream
Date & Time
12:00 pm, Tue 17 October 2023
Venue
H Parsons Funeral Home, 34 Belmore St, Wollongong, New South Wales 2500, AU
Funeral Director
H.Parsons Funerals
Norsa…..You were a character larger than life with a giant laugh ….gunna miss you mate

What a great man you were Chris Norris. I loved to have a beer with you mate. You worked hard and you did it all for your son Alex and wife Loan. You were taken far too early. Your one-liners and fantastic sense of humour will be sorely missed. You were a kind hearted and wise beyond your years. Rest in Peace my friend Rambo…….

Norsa with the silver bullets and crownies.

Saying"I'd just like to thank my dad for putting that last thrust for me"! At his 21st

Love ya mate

Chris, Rambo, Norsa, Chucky you were many different names to many groups of people but you were definitely one of a kind, you made work at Bluescope so much fun with your pranks and one liners, such a great man taken too soon RIP old mate you will missed.

Rambo, Chris, always were and always will be 'one of the good guys'. Never shy to profess your love for people or your friendships with people. The love you have for your family, wife and son is to be remembered – it was always admired and always heart-warming you have them first and foremost. Taken way too soon Chris. You will be missed my friend. RIP.

Our condolences to the Norris family and friends. We knew Chris as a gorgeous vital young man who was close to our daughters Kirsty and Sally through surf club. He was a delight and always welcome in our home .

Chuck, I enjoyed getting to know you over these last months since I joined the team at Port Hedland. You spoke often of your family and your love for them was tangible. You were a 'get it done' kind of man who would help anyone out and very well respected by so many of your workmates. My thoughts and prayers are with your family as they navigate this difficult time and a future without you. You will be sorely missed here for sure. RIP

I may Chris (chuck as I nicknamed him) working in the pilbara. He was a an amazing man with a personality that had us all feeling refreshed qhen he popped into visit any fay. (Chuck electricial ) he will be sadly missed. Love and hug a to all his family and friends. He was a wonderful man.

I am so saddened to hear of Chris' passing. I have such wonderful memories of when we were young. Chris was a truely lovely person. My condolences to the Norris family, I know he will be greatly missed.

I've known Chris for years working at FMG Port Hedland.
He was a great and Happy guy, he will be missed .
My condolences go out to his family.

Norsa thanks mate, we had the time of our lives together as great group of teenagers growing up to fine young adults. The stories are endless,the time togther was amazing alot of fun,laughs, shenanigans, a few bevy's.
Mates for a lifetime.
Love ya Mate.

Woodsa.

Love ya Rambo,

I'lll never forget sharing a room with you at schoolies You were hilarious and we shared so many great times including the many ski trips . You brought everyone together.

Rest in peace brother .

Sincere condolences to your wife and family..

Enrique