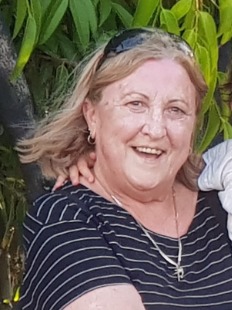 of East Corrimal
 Passed away on her terms on Friday, 31st March 2023. Beloved wife of Wayne. Dearly loved mother and mother-in-law of Paul, Nathan and Sheri. Cherished Nanny of Tulli, Jett, Hope, and Corey. Loved sister of Janette and Graham. Caroline will be sadly missed by her loving family and many dear friends.
Aged 70 Years
At Peace
 Relatives and friends are invited to attend Caroline's funeral service to be held at H.Parsons Funeral Home, 278 Princes Highway Bulli on Wednesday, 12th April 2023 at 2pm.
In lieu of flowers donations to
National Breast Cancer Foundation
would be greatly appreciated.
Date & Time
2:00 pm, Wed 12 April 2023
Venue
H Parsons Funeral Home, 278 Princes Hwy, Bulli, New South Wales 2516, AU
Funeral Director
H.Parsons Funerals
Caroline aka "Mumma Bear" has been one of my absolute favourite humans since the moment I met her. She looked after me and stood by side for years. I always told her if I won the lottery, she's the first person I'm coming to get. When I went down a new career path, she called and messaged and kept me going, she told me over and over how proud she was. I'm heartbroken to hear this news that she's passed away and I'm so sorry I didn't know in time to make it to her service. Condolences to all her family, she was truly one of a kind and I'll never forget her