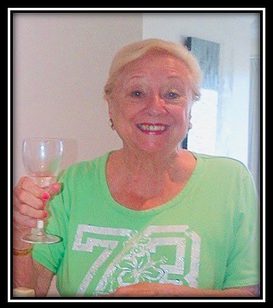 WELLS, Margaret Beatrice "Margo"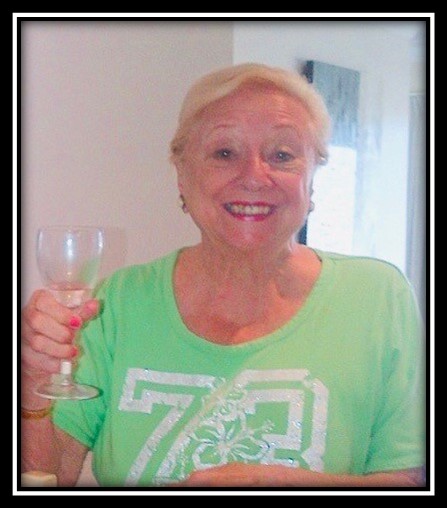 of Kiama Downs, formerly of Blackheath
Passed away peacefully surrounded by loving family on Thursday, 30th of June 2022. Loved wife of Bill. Dearly loved mother of Vanessa, Sally and Jay, and mother-in-law of David and Justin. Loving Nonna of her 3 grandchildren Sam, Jackson, and Sammy. Margo will be sadly missed by her loving family and many dear friends.
Aged 84 Years
Forever in our Hearts
Strong and caring, intensely interested in people and always kind to animals, her vibrancy and sharp intellect will be missed
Raise a glass in loving memory of Margo
A private service has been held
I miss you so much
Love you mum x

Aunts have no wands or wings, so they work with wisdom, love and things.
Having taken on this role, you loved me right down to my soul.
You offered kindness and greetings with a kiss, each freely out of love which i shall miss.
Your with your siblings and no longer in pain.Your in my thoughts and will always remain.
How lucky i was and blessed I've been, you were more than my aunt, you were also my friend
love and miss you ,Winky xx

Lesley
Sooo many memories,lots of laughs,lots of jokes,lots of tall stories,and always lots of wine and great food,you will indeed be missed Margo,love you,Lesley and Keithxxx

Margot and Bill, Vanessa and Sally, were a big part of our lives in Lane Cove. Margo had a genius for organising picnics and barbecues in Longueville Park, and we met a variety of interesting people from many different walks of life there. Margot was a generous and entertaining hostess and marvellous cook, and we enjoyed many convivial lunches and dinners with Margot and Bill and their other guests. I cherish the memories of those happy times, as would Bob if he were still with us.

She was always her own person and had a huge heart.

Much love to the family at this sad time.

Margot and Bill first burst into my life when I was all of 5 years of age – and my life was never the same again! I have great memories of those BBQ's at Longueville Park and lively dinners that Margot hosted with such flair. Margot always had a twinkle in that cheeky eye and was to the end one of the strongest and most determined people I've known. Love to Bill, Ness and Sal – I will certainly wear full make-up and will raise a glass of bubbly in honour of your wonderful wife and mother on 23rd xxx

Miss you Auntie Margo, you said some funny things & usually had a kind word to say! X

Margo was always very kind and friendly to me, and I am shocked and saddened to read this news. May she rest in everlasting peace and my deepest sympathies to Bill, Vanessa and Sally, and their extended families.