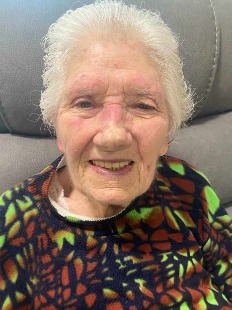 of the Illawarra, formerly of Goulburn
Passed away peacefully at Elanora Nursing Home on Sunday, 22nd of October 2023. Cherished aunt of Cheryl, Susan, and Richard. Loved daughter of Emma and William. Loved sister of Betty and Daphane. Valerie will be sadly missed by her loving family and many dear friends.
Aged 87 Years
Forever in our Hearts
In God's Care
Relatives and friends are invited to attend Valerie's funeral service to be held at H Parsons Funeral Home, 10 Woolworths Avenue, Warilla on Friday, 27th of October 2023 at 9.30am.
Service now available to stream
Date & Time
9:30 am, Fri 27 October 2023
Venue
H Parsons Funerals, Woolworths Ave, Warilla, New South Wales 2528, AU
Funeral Director
H.Parsons Funerals