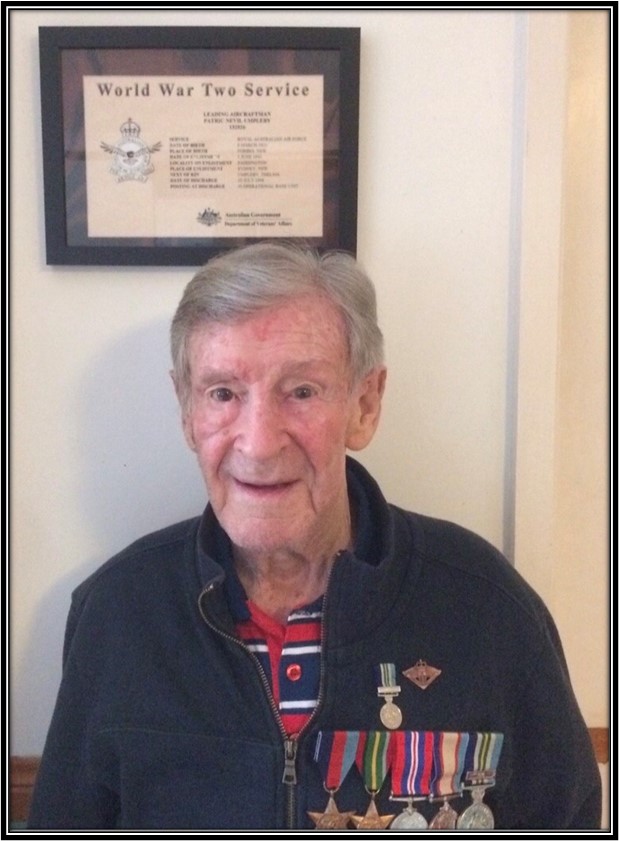 of Kiama
Passed away peacefully on Tuesday, 23rd of November 2021. Beloved husband of the late Bette. Dearly loved father of Liz. Loved brother and brother-in-law of Pat, Marie and Pat, and Larraine. Cherished uncle to Diane and Kate. Neville will be sadly missed by his loving family and many dear friends.
Aged 96 Years
Forever in our Hearts
Rest in Peace
Relatives and friends are invited to attend Neville's funeral service to be held at Stan Crapp Funeral Home, Cnr Manning & Farmer Streets Kiama on Thursday, 2nd December 2021 at 12pm. In keeping with public health orders all attendees must be double vaccinated.
 For those who cannot attend, the family invite you to watch Neville's funeral service via the following link
http://fcp.mediahouseplus.com//kiama-chapel-stan-crapp/patric-nevil-umpleby/