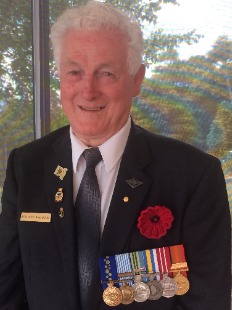 Rodney Coupland OAM
A Memorial Service will be held on Wednesday, 22nd November, 2023 at Holy Spirit Catholic Church, Vincentia at 11.00 AM. 
Family have asked that in lieu of flowers, donations can be made to Prostate Cancer Research.
All are welcome to join Rod's family for light refreshments at the conclusion of  the Service.
Date & Time
11:00 am, Wed 22 November 2023
Venue
Holy Spirit Catholic Church, 23 St George Ave, Vincentia, New South Wales 2540, AU
Funeral Director
H.Parsons Funerals