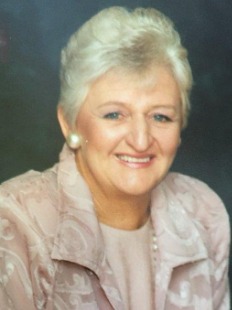 Marilyn Kathryn Hannington
Passed away surrounded by loving family on Monday 10th April 2023. Beloved wife of Kim. Dearly loved mother and mother-in-law of Tristan and Ray, Reid and Rebecca, Dane and Nicole. Cherished Nanna of Jonah, Edan, Mackenzie, Campbell, and Piper. Marilyn will be sadly missed by her loving family and many dear friends.
Aged 82 Years
Sadly missed
Requiem Mass for the repose of Marilyn's soul will be celebrated in St John Vianney Co-Cathedral, 1 Cabbage Tree Lane Fairy Meadow  on Friday 21st of April 2023 at 2pm.
Date & Time
2:00 pm, Fri 21 April 2023
Venue
St John Vianney Co-Cathedral, 1 Cabbage Tree Ln, Fairy Meadow, New South Wales 2519, AU
Funeral Director
H.Parsons Funerals
Marilyn was one of a kind. Have known her for 60 years. She was a real character,could make me laugh, til I cried. I always enjoyed her company anywhere, any time. Such a loss to her family, who adored her, but she has gone to a place where there is no more pain. We have to be grateful for that!

To a great girl, loads of fun …and a very good tennis player. We will miss you
Condolences to all Kim and all the family.
From your tennis pals Jacqueline and Don Thomas

I am going to miss my dearest friend . My drinking buddy every Thursday late afternoon where we always tried to solve all the world problems with lots of laughs and memories. Never be the same again. Love you Marilyn. Rest In Peace with no pain. 😢💕❤️