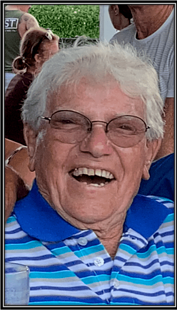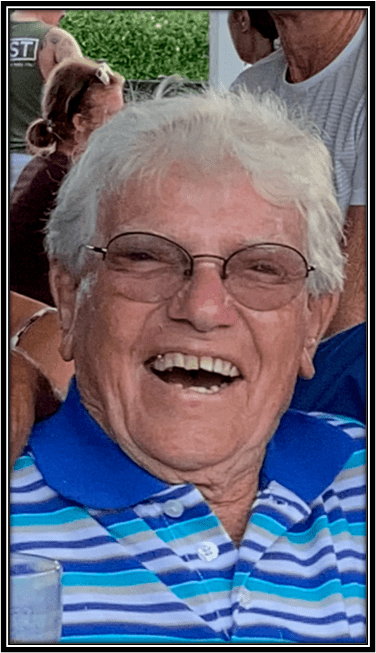 of East Corrimal
Passed away peacefully on Wednesday, 22nd of December 2021. Beloved husband of Pat. Adored father and father-in-law of Kathryn, Kim and Wayne, Kerry and Rob. Loved Grampy of his grandchildren and cherished G. Grampy of his great grandchildren. Bill will be sadly missed by his loving family and many dear friends here and overseas.
Aged 89 Years
Goodnight and God Bless
Relatives and friends are invited to attend Billy's funeral service to be held at Parsons Funeral Home, 278 Princes Highway Bulli on Thursday, 30th of December 2021 at 10:00 am. Those unable to attend are invited to view Billy's service via the link below.
http://fcp.mediahouseplus.com/bulli-chapel-parsons/knott-william-billy/
I live in France. In August 2019 the ever loyal, ever loving Bill and Pat made the long trek to see me. I was touched. That's how I will always remember my darling funny, witty, irreverent big brother. He is now with our four other brothers who made the journey before him. I still can't take it in. Bill, you were the constant in my life. The anchor to my childhood. Thank you for everytrhing. I will miss you laughing with you dreadfully. My heart goes out to Pat, Kerry, Kim and Kathryn.

A larger than life personality, and a heart filled with love and kindness.
I will miss him always. My condolences to his immediate family, especially to Pat.
Wendy and Family.

Karen & Alan Phillips South Wales

So sorry to here such a character as was Billy has sadly passed, he and Pat made us so welcome when we visited Australia, great times spent with them both. Our condolences are sent to all the family, we will miss him, we never stopped laughing when around him. Pat our thoughts are with you and your family.

Love Karen & Alan

RIP Billy (say hi to uncle Brian for us)