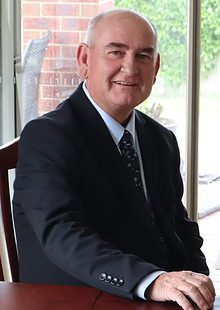 of Wagga Wagga
formerly of Warilla
Passed away peacefully surrounded by his loving family on Sunday, 5th of June 2022. Dearly loved father of Jade and Brielle. Cherished Poppy of Saxon, Owen, and Winter. Loved brother of Michelle, Moira, Sean (dec) and uncle to his nieces and nephews. Michael will be sadly missed by his loving family and many dear friends.
Always Loved and Sadly Missed
Forever in our Hearts
At Peace
Relatives and friends are invited to attend Michael's funeral service to be held at H.Parsons Funeral Home, 10 Woolworths Avenue Warilla on Wednesday, 15 June 2022 at 12 noon. Those unable to attend are invited to view his service via the link found below.
So sorry for loss. Deepest condolences

So sorry you had to go through all this pain mick,I LOVE YOU.
MICHELLE XXXXXXX

So sorry you had to go through all this pain mick,I LOVE YOU.
MICHELLE XXXXXXX

Rest in peace dad, we all love you very much ❤️

Sending love and hugs to all, at rest now Mick xoxoxo

A very likeable person taken too soon. Special dad to Jade and Brielle. So glad you were able to see your grandchildren before you left.
Glad there is no more pain. We will all miss you xxxx

I'm so so sorry for your loss. A very kind man gone too soon. Sending our love at this difficult time. He is at peace now x

I'm so so sorry for your loss. A very kind man gone too soon. Sending our love at this difficult time. He is at peace now xx

So sorry to hear this news Michelle, RIP Mickey , condolences to the Kearney family xx

RIP Mr Kearney. Deepest condolences to Jade Brielle and Alice. Michael is the most generous caring man I have had the pleasure of knowing and working with. Fiercely loyal and protective of his family and friends. A man whose actions always spoke louder than his words. We will miss his sense of humour and laughter in the office. We all loved Mick. RIP big fella.

Words can't describe how Good of a Freind Michael was
He was always there when someone need Help ..
He be sadly missed

Thinking of all my family in Australia,sending my love to yous all, R.I.P. Michael Kearney life is to short,and family means the world to me,sorry that I never got to meet you Michael love yous all,from your cousin Patricia and family.xxx

Our sincere condolences to all the Kearney family for their loss and our fondest love to Moira and Michelle .
Catherine and Wilson Correa xx

Sincere condolences to all Michaels family at this sad time .. he was such a lovely man and will miss seeing his smile and wave from the tow truck in Wagga .. He is at peace now x Darryn n Kaz McMaster

Sincere condolences to all Michaels family at this sad time .. he was such a lovely man and will miss seeing his smile and wave from the tow truck in Wagga .. He is at peace now x Darryn n Kaz McMaster

Condolences to Jade and Brielle and Michael's family , I'm honoured to have known a great man , I'll miss our office banter and the laughter we shared , RIP my friend

I met this wonderful man 7 years ago and he was without a doubt one of the best men I have ever had the pleasure to be mates with. He will be missed. My condolences to jade and brielle and the rest of his family. He was cherished by our whole family here In wagga.

I met this wonderful man 7 years ago and he was without a doubt one of the best men I have ever had the pleasure to be mates with. He will be missed. My condolences to jade and brielle and the rest of his family. He was cherished by our whole family here In wagga.

Rest In Peace Michael. Taken far too early! Such a nice decent man! You will be dearly missed.
Thinking of Michael's family xxx

May you rest in peace, cousin mick. I will meet you some day, on the other side. Sending you lots of irish blessings in your forever home xx

so sorry to hear your news x sending love and hugs to you all x RIP Michael x x