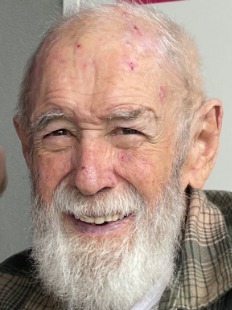 Passed away peacefully on Tuesday, 28th of March 2023. Beloved Husband of Kerrie. Loved and cherished Father to Julianne, Natalie and Craig, Geoffrey and Kylie, and John Jr (Tig). Treasured Poppy to Jessica and Ben, Brandon and Tamara, Georgia, Austin and Yasmin. New and proud Great Grandfather to Colby. Loved Brother to Peter and Judy. Adored Master to Olive.
Aged 81 Years
Finally at peace and in God's hands!
Will be sadly missed by his loving family!
Relatives and friends are invited to attend John's funeral service to be held at H.Parsons Funeral Home, 4 Princes Highway, Dapto on Wednesday 5th of April 2023 at 10am.
Those unable to attend arw invited to view his service via the following link
https://streaming.naoca.com.au/e/8b414130-4172-48c2-9861-becc92da17ff?pin=6145
Service now available to stream
Date & Time
10:00 am, Wed 5 April 2023
Venue
H.Parsons Funeral Home, 4 Princes Hwy, Dapto, New South Wales 2530, AU
Funeral Director
H.Parsons Funerals
John always told me to retire get in the van and bugger off
Little did we know that we would be away for his funeral
We will take the time tomorrow to build a little stone memorial at the 12 apostles on the great Ocean road in memory of a real character
Our thawts are with the Faulks

John always told me to retire get in the van and bugger off
Little did we know that we would be away for his funeral
We will take the time tomorrow to build a little stone memorial at the 12 apostles on the great Ocean road in memory of a real character
Our thawts are with the Faulks

Martin and Hetty Thompson

To Kerrie, Tig, and family. Our thoughts are with you at this time of grief.
We remember his gregarious, larger than life character and his love for his animals and the country lifestyle. He was always keen for a lively chat. These are the aspects of John that we will always remember.
May he rest in peace.

Fond memories of a real character
Sorry we couldn't attend the funeral
.
We will leave a little stone memorial at the 12 apostles Victoria
Our thoughts are with the Faulks family.
Wayne and Maria Carter