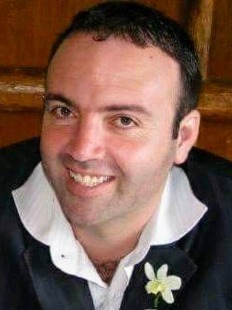 Passed away on Monday 27th of March 2023. Beloved son of Margaret and Tony (dec). Dearly loved brother and brother-in-law of Chrissy and Charles. Cherished uncle of Michael, Chloe, William, Jye, and Alice, Devoted friend of Emma and Chantel. Jeffrey will be sadly missed by his loving family and many dear friends.
Aged 46 Years
Forever in our hearts
Finally at peace
Requiem Mass for the repose of Jeffrey's soul will be celebrated in All Saints Catholic Church, 19 College Avenue Shellharbour City Centre on Tuesday 11th of April 2023 at 12pm. Following the Mass his funeral will proceed to Wollongong Lawn Cemetery, Wyllie Road Kembla Grange.
Date & Time
12:00 pm, Tue 11 April 2023
Venue
All Saints Catholic Church, 19 College Ave, Shellharbour City Centre, New South Wales 2529, AU
Funeral Director
H.Parsons Funerals
So sad to hear about your passing . Iam sure you leave a lot of broken hearts . Feel sad and the loss of your adding may you r I p with your Fad