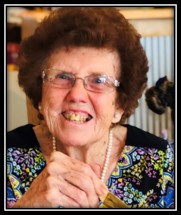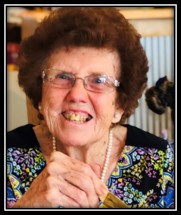 Passed away peacefully on Sunday, 28th November 2021. Beloved wife of the late Gordon. Loving mother and mother-in-law of Susan and Brian, Robert, Jennifer and Lachlan. Proud Grandma of Bronwyn, Elizabeth, Matthew; Olivia; Stef, Nat, and Greer. Doting Great Grandma of Maddy, Alex, Lucy, Grace, Sophie, Jack, Reuben, Matilda, and Barney.   Dear sister and sister-in-law to Grahame and Pat Mayne. Loving sister-in-law and aunty to her extended family.
Aged 92 Years
Our memories of you will be treasured forever
 Relatives and friends are invited to attend Junette's funeral service to be held at H.Parsons Funeral Home, 34 Belmore Street Wollongong on Friday, 3rd December 2021 at 2pm.
In keeping with NSW public health order, all must be fully vaccinated.
For those unable to attend you may watch Junette's service via the link below:
http://fcp.mediahouseplus.com//wollongong-chapel-parsons/junette-dolores-howe/
In lieu of flowers please consider a donation to Australian Red Cross
I am unable to attend but my thoughts will be with you Sue and all the Family.

I wish to attend Junette's funeral on Friday. Thank you.

We would like to attend Junette's funeral.
David and Marg Chaffey

We will be able to be at Junette's funeral
Ros and Al Thomas

We will be able to be at Junette's funeral
Ros and Al Thomas

Roslyn Howe

Thank you very much for providing the notice and I will be attending via the link.

Our thoughts to you and the extended family.

Roslyn, Josephine and Jake

We wish to attend the funeral of Junette.
Thank you
Jill and Steve Montgomery

I would like to attend Junette's funeral. Thank you

Thank you. I would like to attend.

Stephanie Pryor

Thank you , I will attend

Sincere Condolences to Susan, Robert, Jennifer and Families. We will be attending via the link, Our thoughts are with you all. Regards- Ann, Debra, Raymond, Malcolm, Heather and Families xx

I will be attending Junette's funeral

I will definitely be attending Grandmas funeral today from New Zealand via the link! So sad I can't come in person but Thanks so much for providing this option xx thinking of you all today especially dad❤️
Love Olivia