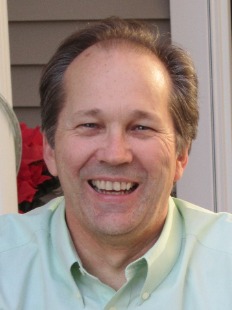 Passed away peacefully after a courageous battle with cancer on Friday, 27th of October 2023. Beloved husband of Janine. Dearly loved father and father-in-law of Annaliese, Zoe, Wally, and Finn. Cherished Grandpaw of his fur grandbabies Bilby and Bodhi. Loved brother and brother-in-law of Phil and Debbie. Much loved uncle to his many nieces and nephews. David will be sadly missed by his loving family and many dear friends here and in the USA.
Aged 66 Years
Forever in our Hearts
Relatives and friends are invited to attend David's funeral service to be held at H Parsons Funeral Home, 34 Belmore Street Wollongong on Sunday, 5th of November 2023 at 11am.
Service now available to stream
Date & Time
11:00 am, Sun 5 November 2023
Venue
H Parsons Funeral Home, 34 Belmore St, Wollongong, New South Wales 2500, AU
Funeral Director
H.Parsons Funerals
I first met David when I interviewed him for a job at Smithkline Beecham in Lincoln Ne , which is now Zoetis. We had a great working and personal relationship through moves to Ct and eventually Kalamazoo. He was open, well respected and hard working. We both enjoyed lake living in Portage, Mi, where I occasionally house sit for him during some of his trips back to Aus.

David was always available to provide input and challenge our thinking. I first met David during the merger of Wyeth and Pfizer and later worked alongside for many years at Pfizer Animal Health/Zoetis. I found him very knowledgeable and willing to help and always with a smile. I valued his judgment and guidance and the occasional chat on cricket. Kalpana and I would like to share our sincere condolences to the family.

David was a fine scientist with a keen analytical mind and broad intellect but above all he was a veterinarian who successfully achieved his dream of helping animals thorough the development of innovative veterinary medicines and vaccines and bringing these to the worldwide market. He possessed the rare talent of being courteous and respectful but always ready to challenge the status quo. Marianne joins me in offering our sincere condolences to Janine and family.

I am very sorry to hear this sad news of David's passing. Over 30 years of knowing him both personally and professionally, I have appreciated every interaction with him. He had a sharp mind and was a wonderful person who will be greatly missed. Both Deirdre and I send our heartfelt condolences to Janine and the family during this difficult time.

The Shaw family met David and Janine with their two young daughters the year David received an offer to work for Pfizer in CT. I can remember the meeting like it was yesterday with their bright smiles and shy daughters hiding behind them. Our two sons were smitten with the girls and we formed a very strong friendship. It is with such profound sadness that we heard this news of David and our love and prayers are surrounding Janine and her family.
Liz, Mark , Tim and Ben

I cannot express how this saddens me and I want to express my sincere condolences to Janine and the family. From the time David came to us at Pfizer Animal Health, he was a friend. He always had an ear to listen and was a provider of well informed advice. As the years passed and we took new roles at Zoetis our relationship only strengthened. He became my official mentor. I knew very little about being a project team leader. His door was always open and I was in his office usually a couple times a day. He took my development seriously and guided me in so many ways. I owe many accomplishments and avoidance of the perils that came with the role to David's wisdom and guidance. We ate lunch together many days and always enjoyed each other's company both at work and outside of work. Thanks buddy.

I met David for the first time in 2004 , although I knew his reputation in industry well before then. He was my boss when I first joined Pfizer AH and helped my transition into the new role. Janine and David and the girls became good friends when Ronnie and I spent most of 2005 in Kalamazoo , with boating on the lake and BBQ's. They were very generous and helped us adjust to live in the USA. Later I became part of the leadership team with David and enjoyed his intellect, knowledge and compassion, as at times we made tough decisions. David had a good sense of humour and could use it at appropriate times to diffuse a tense situation. He enjoyed mentoring young colleagues and was highly regarded. Gone too young, we will miss his smile and laugh. Janine and the family our deepest sympathy Ronnie and Paul.

David was an excellent leader, mentor and friend. We often shared our thoughts and opinions on books, music, movies, travel and local politics. On business trips I attended with David, I always liked to sit next to him at dinners because he would likely choose a very local and often "adventurous" option on the menu, and it was fun to see his face light up when he made a good choice. He was the kind of person that showed up for the important things by investing his time, like watching colleagues compete in Toastmasters competitions and the many years he stood in the bitter cold supporting runners in the Kalamazoo Winter Blast. He loved his family, his work and his lake life. He was a good human who will be sorely missed.

David was such a inspiration to me. Not only was he a good, earthy person, he was a such a good friend and mentor. So many times we would have periodic "work" conversations which would consist of little more than discussing the concerts I liked to attend and movies we both enjoyed. In fact David was watching out for me earlier this year when he told me the "Eagles" were going to be in Michigan on the their last tour. Not knowing I eagerly waited for the tickets to go on sale and attended the concert a couple of weeks ago. I did not get a chance to tell him that that particular show ranked in the top 3 of my all time favorites. I will miss our conversations, his kind words, and the guidance he gave me throughout the years working with and just knowing him as simply a friend.

Janine, please accept my deep condolence on the death of David. I was so sad to hear this news. He was an incredible boss, colleague and friend. I appreciate so much the mentoring, training, guidance and fun that we shared me over many years. He had an incredible intellect and shared it generously for the benefit of animals, colleagues, the profession and the company. I first met David during my visits to Groton from Sandwich (UK) and it was only when I moved from Clinical Development to Regulatory Affairs, that I really got to know him very well. On a professional level, reporting to him for many years starting in Brussels, I benefited from his encouragement, his coaching to be a better/more creative thinker, which ultimately contributed to me moving to the US upon his retirement. Given his mighty reputation, I had to pinch myself to ensure that it was real. It was real for sure and with his encouragement and support, he set me up for success. Even though it has been just five years since he retired, I still find myself when in a variety of work challenges asking, "what decision would David make in this situation?" This for me is the living legacy that David has given me and I am sure it will continue for many years to come. On a personal level, you both were so generous to me when I moved over to Kalamazoo. You entrusted me with your house, shared quality time on the lake on your boat, allowed me use of the jet ski, gave me so much advice, support and did everything to make the transition to the US so easy. I will never forget that generosity. It was a wonderful gift in life, meeting you all and it reminds me of the importance of family. It is always hard to lose a loved one and you, Analise and Zoe are in my thoughts at this time.

We first met David in 2010 when we joined Pfizer in Kalamazoo. David and Janine were among the first to welcome us to Kalamazoo and helped us with the transition from New Jersey. David was an inspiration as a scientist and leader and could be relied upon to provide well-reasoned and insightful input to research projects and business decisions. Our friendship with David, Janine and the girls continued through retirement back in Australia. Lunches with David and Janine were always happy, fun occasions, and we enjoyed David's humour, enquiring mind, and sharp intellect. We admired the way David approached his illness, bravely facing every challenge with strength and a positive attitude. David will be sorely missed. Our love and condolences go to Janine, Annaliese, Zoe and the family.

I was so sad to hear the news of David's death. His arrival at Websters in the mid 1980s, shortly after completing his PhD, gave our research efforts a huge kick along. He was an absolute star, with a broad array of skills, and he contributed greatly to the company's rapid growth during that period of his life. Sadly I lost contact with David after he and Janine went to the US but I'm pleased that we eventually managed to catch up again after their return to Australia.
I have passed on the sad news to all of the old R&D-ers I still know how to contact, and the many replies I've had confirm what I already knew – that David was liked, respected and admired by all who knew him.
All of us from yesteryear's Webster R&D group send our deepest sympathy and best wishes to Janine, Annaliese and Zoe.