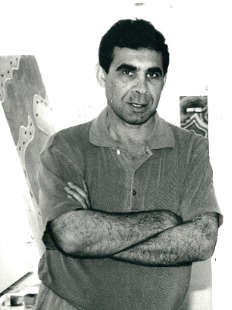 Passed away suddenly Tuesday, 10th October 2023. Much respected and well known resident of the Shoalhaven. Cherished Son of the late Colin & Bertha Bloxsome. Devoted brother and brother in law of Denise (Dec), Charlotte and Michael, Robert & Barbra.  Much loved uncle of Natasha and Brett, Chantel and Colin, Michael and Kelly, Bertha and Will, Kieth, Lisa, Colin, Rhiaennon, and Melissa (Dec). Great Uncle Raven, James, Cody, William, Wezley, Quinton, Kiara, Kyra, Olivia, Charlie, D'elle, K'iarri-Indigo, Kylah-May, Ethan, Dylan, Jacob, Ace, Chloe, Kyle, Tyson, Oliver, Tristan, Kiara, Sebastian, Lexi, Cruz, Ira, Nora, Hazel, Jaxon, Jack, Ava-Lyn.
Aged 66 Years
A True Gentleman and a Friend to All
Relatives and friends are invited to attend David's funeral service to be held at the All Saints Anglican Church, 70 Plunkett Street, Nowra, on Wednesday 1st of November at 11am. Following the service his funeral will proceed to Nowra General Cemetery, Nowra.
Service now available to stream
Date & Time
11:00 am, Wed 1 November 2023
Venue
All Saints Anglican Church, 70 Plunkett St, Nowra, New South Wales 2541, AU
Funeral Director
H.Parsons Funerals